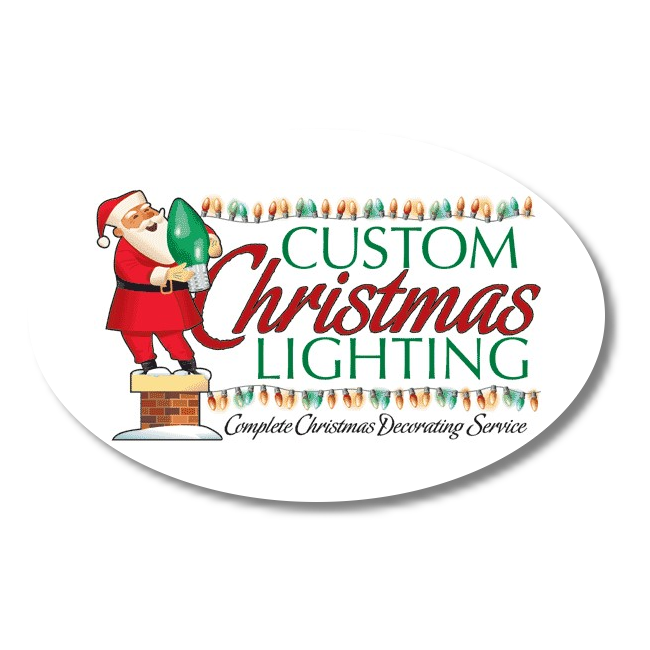 Call or text today for a FREE estimate!
612-695-5390
Residential Christmas Light Installers




All sizes & types of lights. Professional install & removal

Commercial Christmas Light Installers




Interior / exterior lighting & decor

We Offer More Than Just The Lights



Lighted wreathes upto 72" Lighted figurines Extension cords & timers

Q & A - Custom Christmas Lighting
Q:
DO YOU PROVIDE THE LIGHTS?

A:
YES…. Custom Christmas Lighting provides all the lights, cords, decorations, and timers to make your display work…. Some people hire us to do all their lighting, others hire us just to do the roof and high areas and still prefer to do the shrubbery and ground work. Whichever you prefer is fine with us. Basically the customers' job is to provide the input of what they want and the payment, we can take care of the rest!

Q:
IS IT EXPENSIVE?

A:
No, not when you consider the cost of buying the lights, cords, timers, and decorations, also lights and cords do not last forever and have to be replaced frequently, (especially broken bulbs and miniature light sets are made very poorly), with Custom Christmas Lighting you may choose a different color or package every year and not have to worry about storage, replacement costs, and purchasing costs, we will do our best to keep you at the same cost each year for a similar display…
Q:
WHAT SERVICES DO YOU OFFER?

A:
Custom Christmas Lighting is a full service decorating company specializing in Exterior Holiday Lumination….."CHRISTMAS LIGHTING" that is. We offer complete set-up from the installation, maintenance and take-down of all your Holiday decorations.
Q:
DO WE HAVE TO SIGN A TIME CONTRACT?

A:
No this is not a cell phone company, you are only obligated to pay us for this years lighting which includes take-down! I find that 90% of our customers hire us back, that tells us we do good work!
Q:
CAN WE CHOOSE WHAT WE WANT?

A:
Absolutely we design lighting plans to each individual customers needs and wishes, we can of course make suggestions and show photos of other projects to give you a better idea of the finished product.
Q:
WHAT COLORS DO YOU OFFER IN LIGHTS?

A:
Because of the huge inventory of lights Custom Christmas Lighting owns, we have most all colors avail… these include 1. Multi, 2. Clear (some people call white), 3 Red, 4. Green, 5. Blue, . Orange, 7. or specialty combinations of any colors. Also the each of the colors come either as bulbs, or transparent, and yes the difference between painted and transparent lights is very noticeable! One of the best selling points of our business is that each year you are able to choose a different color for your home, and not have to worry about buying lights each year.
Q:
I DON'T WANT HOLES/STAPLES IN MY HOUSE?

A:
That's easy to figure out… Look at the soffitt, the edge of the house and roof lines, in probably 75% of new homes, there is a lip or edge on the bottom side on the soffit. the lights clip in here in most cases, and no holes and very few of the plastic clips are required. In some homes that are all wood or do not have the lip underneath the soffit, we will have to use staples.. We use very small Arrow T-10 or T-15 staples that do not leave visible holes!! Sometimes to hang wreaths or garland around an entry we may have to install a small hook!
Q:
IF ONE LIGHT BURNS OUT DO THEY ALL BURN OUT?

A:
No we almost exclusively use "C-9" bulbs on all of our houses, these are the larger 7 watt glass bulbs that give a bright & brilliant look. They are not wired in series, so if one were to come out of the socket the others stay lit! And many of the miniatures that we use on shrubbery are also wired similarly and if one bulbs comes out of the socket the others stay lit.
Q:
DO YOU HAVE REFERENCES OR PHOTOS?

A:
Absolutely click on the References page of this website and you will see a list of customers feel free to call whomever you choose and ask about our services, I would ask however that you call no later than 9pm. And yes we have photos click on the portfolio page, I do always think that a camera never does a good job photographing Christmas lights however! Also there is a video link on the main page of this website with a video clip as Custom Christmas Lighting was featured on WCCO in Nov. 2004! And we have also been on Minnesota Public Radio in 2003!
Q:
HOW MANY YEARS HAVE YOU BEEN IN BUSINESS?

A:
Custom Christmas Lighting was started in St. Cloud in 2000! Since then we have grown every year. I used to do a lot of lighting as hobby in Southern MN, check out the history page on this website! Because of the huge demand for this service please call us as soon as possible to guarantee service for this year!
Q:
DO YOU HAVE FIGURINES AVAILABLE?

A:
Yes we have lighted figurines available, our most common are the lighted reindeer and lighted wreaths in several different sizes! Again you do not have to buy these, we rent them out and take them away when we remove the lights! Most of the reindeer are 3 dimensional, and some are automated! We also use lots of lighted 10in. commercial grade garland, on pillars, decks, railings, or fences, this can be lighting in any color and gives a very professional look to your display, this is not the garland you will find at WALMART/SHOPKO/OR TARGET!
Q:
BUT I ALREADY PURCHASED LIGHTS WITH "ANOTHER COMPANY" AND THEY INSTALL THEM AND STORE THEM EACH YR!

A:
Sorry to tell you but you have been scammed, in most cases companies that sell you lights or any other product and then conveniently remove it and "take-them" away, have not sold you anything at all, you are in fact renting them and paying for the service just like you will do with Custom Christmas Lighting, the difference is that we're honest and tell you that and don't try to sell you any product at all!
Q:
I DON'T KNOW IF I HAVE ENOUGH OUTLETS/OR POWER?

A:
First of all Custom Christmas Lighting is not an Electrician, or Electrical contractor of any type or affiliated with any other Electrical contractors. In most cases newer homes have several outlets located on the exterior of the home, it is helpful if you know the location of these and if (the outlets) are on separate circuits. On most homes to light the front roof lines and shrubbery there is sufficient power available. If not or if you have a large display, you will probably need to hire an electrician to install addition circuits and outlets for your holidays lighting needs, the good thing is this only has to be done once of course, also if hiring an electrician consider having your outside outlets hooked up to a timer inside your house, the timers Custom Christmas Lighting provides are very simple photoelectric or clock timers designed for temporary use only, on smaller and average jobs one of two of them will work great, however for larger homes, or those with large trees and/or lots of shrubbery I suggest you have an electrician install a professional grade timer to more accurately control your display.
Q:
WHAT KIND OF LIGHTS DO YOU USE?

A:
On most all cases on the houses we use "C-9" 7 watt per bulb lights, 25 bulbs in each 25 ft. string totaling 175 watts each string., theses are the best looking lights to put on homes and they cause the least amount of problems.. We do have icicle lights… about this…. generally I think they look tacky, especially on peaks, or angled parts of the roof. That is not to say we will not install them, because we do own a lot of icicle lights, just that usually when a potential customer sees the C-9 look vs. the icicle lights they choose the more bright and brilliant looking "C-9" look, if you really must have icicle lights I suggest using them just on the low part or over the windows or deck possibly. For most trees and shrubbery we generally use miniature lights. If the evergreen trees are over 8-12 ft high, they will usually look better with "C-9" lights as well! As always call with any questions!
Q:
CAN I LEAVE THEM UP AFTER CHRISTMAS?

A:
Absolutely you are welcome to have your lights on as long as you want… Often customers with Clear lights prefer to leave them on much longer thru the winter season as (the clear lights) are not so closely affiliated with Christmas and give a nice "WINTER DISPLAY". Some customers want their lights down early and off as soon as Christmas is over… If you have a specific request such as you want your lights down very early after Christmas or you want them up till the end of winter… tell us when we are writing your estimate and we will make a note on the top of your invoice.. Do not worry if you do not tell us anything about takedown, we will not forget about you and generally we start removing the lights near the end of January and keep working on and off until late March/Apr. Of course the weather is a huge factor in MN, so if its below 15 degrees in Jan, we may not start until it warms up a bit, however many Januarys it will get briefly really warm near the end of the month if only for a short time, that's generally when we get started!
Q:
MY LIGHTS NEVER WORK OR ALWAYS BURN OUT?

A:
With Custom Christmas Lighting, leave the worry to us, we will do our best to service your display for you free of charge in most cases, we generally try to have most lights installed by Thanksgiving or shortly thereafter and many people turn their lights on right around the first week of December., so usually if fuses are going to blow or problems occur often it will happen within the first few days of your display… Please call us and we will get out to ck out your lights as soon as possible! We generally leave each customer with several extra replacement bulbs and fuses, sometimes a bulb burns out at an easy to reach level and then of course you can switch it, if you have several bulbs burn out in obvious areas we will replace them, however we generally do not come out just to replace a couple bulbs, sometimes though an entire string blows a fuse or something happens, please call us and we will come out to fix your display as soon as we can. We offer included service thru New Years eve, after this I take each case on an individual basis, generally not much happens in the way of problems with the lights after New Years anyway's, and please if you have problems with your lights don't expect us to come out on Christmas eve or Christmas day, call us right away with the problem, yes you can call me on Christmas eve or Day, because often it's a timer problem or something simple I can fix for you over the phone.
Q:
CAN I HAVE MY LIGHTS UP EARLY?

A:
Absolutely!!! In fact the earlier you book with Custom Christmas the larger the discount you will receive!! So it is not too early to call for next year right now!!! Because of our huge growth rate the last couple years, I recommend calling the second you are thinking of your Holiday Lighting. Because I know we have already been working to prepare for Christmas. Someone will talk to you and if you are interested we will give you a free on-site written estimate of your project. Then you have time to think about it and decide what services you want to go with… There is little or no pressure with our sales tactic… I find that over 90% of our customers hire us back, the 10% that doesn't't usually moves away or sometimes passes away.. When you are ready to confirm your lighting package give us a call or send us a deposit that will guarantee your spot for the year.
Q:
I HAVE A FRIEND/ RELATIVE/ BOSS/ NEIGHBOR/ GIRLFRIEND/ ENEMY/ NEIGHBORS' DOG or WEIRD ALIEN PERSON AT THE END OF THE BLOCK….. that is interested (in hiring Custom Christmas Lighting) WHAT DO I GET?

A:
We have increased our customer incentive, for each new customer that you get us, you will receive 10% (of the new customers' paid total invoice for the first year) off your job, if you have already paid for your service, we will issue you a credit voucher for next season. This website has a full size advertising flyer of ours scanned into it, just click on the link and print one off and give to your friend! (notice how girlfriend is listed next to enemy)
Q:
I HATE TO TAKE MY LIGHTS DOWN!!!

A:
One of the best selling points of Custom Christmas Lighting, is that we include the take-down in our "one-spot" pricing for each job!! Other companies frequently charge extra for take-down!! That is preposterous, why would you hire someone to install and not take-them down,,, NO WE DO THE TAKE-DOWN FOR YOU!!
Q:
DO YOU PROVIDE TIMERS?

A:
Yes simple as that we provide simple photoelectric timers, for most jobs these are fine, for larger jobs I recommend having an electrician installing a permanent timer that controls several outlets.
Q:
DO YOU DO COMMERICAL LIGHTING?

A:
Yes… although most of our customer base is residential we do offer commercial lighting as well, call to discuss your job?
Q:
WHAT AREAS DO YOU SERVICE?

A:
Custom Christmas Lighting services the entire Minneapolis/St. Paul metro areas, as well as St. Cloud. Last year we had customers from Melrose to Albert Lea, although most of our jobs are in the Southwest Metro we will service your area! Call with any questions!
Q:
DO YOU OFFER OTHER LIGHTING THROUGOUT THE YEAR?

A:
Yes again, although most of our customers are residential and for Christmas, we do light for any other events, season throughout the year, again call to discuss your job!
Q:
DO YOU HAVE PAYMENT PLANS AVAILABLE?

A:
We have just started a 12 month payment plan with no interest. Call to ask about this!
Q:
HOW DO YOU ACCEPT PAYMENT?

A:
Personal ck, bank check or money order is fine, we do accept cash of course, and have just started to accept credit cards …call if you are interested in using your credit card.
I HATE CHRISTMAS! Then I suggest you go to another website!
(Actual Mpls St. Paul Magazine Article Below)

"Guide us to the perfect lights" by Brian Stensaas Click HERE to view article